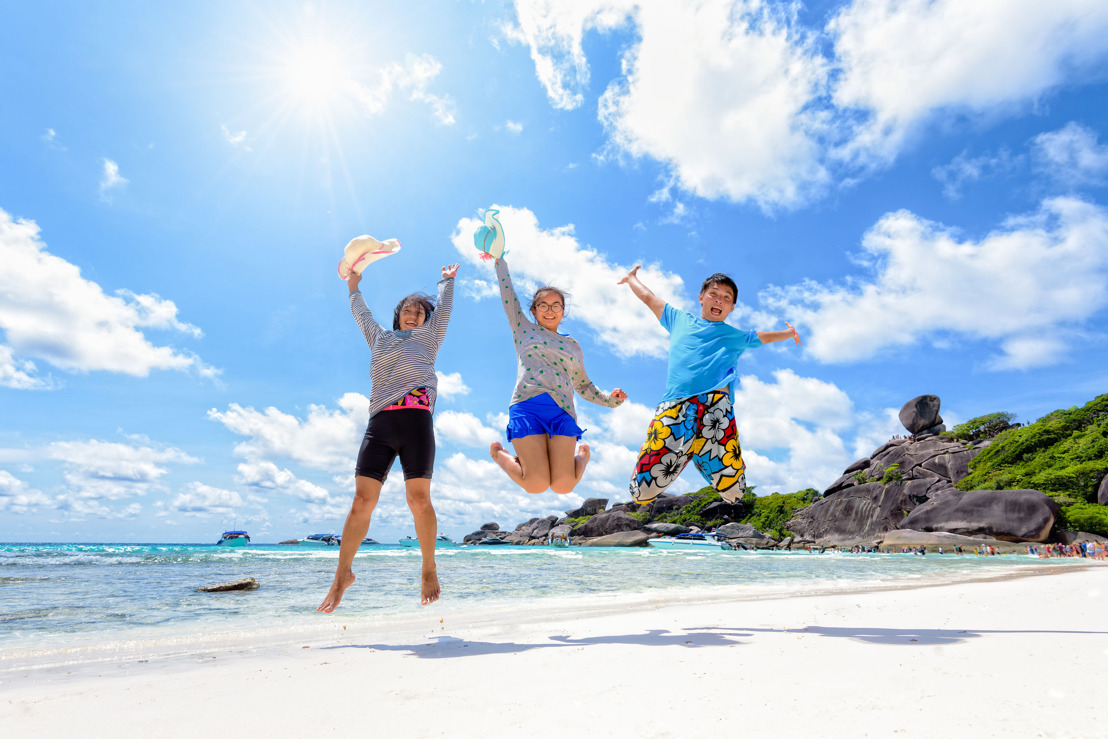 Planning a family vacation? Exotic Voyages will help you NOT TO lose your mind!
Exotic Voyages creates customized family vacations, allowing you to sit back and enjoy the planning process!
Thursday, June 14, 2018 — School is out!!! Children are now at home, excited to enjoy some hot summer days. It's the perfect time to plan a family vacation! Putting your feet up, seeing new places around the world is great and being able to share this with the closest people to you will make it that much more special! It all sounds easy until you sit down and start thinking of ideas that would make everyone happy. We have encountered many families over the years that come across this dilemma so we would like to give you a few helpful tips.
Whether you are planning a vacation for the summer months or later in the year during winter holidays, the first and most important thought that comes to everyone's mind is "How do we plan a trip that is going to be fun for our little ones, the teenagers as well as the older generations?"
One could easily stumble and lose hope of the idyllic family time when looking at what looks like an impossible puzzle to solve. To make it easier below is a list of things to do in order to start the process of planning and hopefully make it all a little more manageable.
1. Count all your family members and divide them into similar age groups. This is an important part, as not only do people of similar age often have similar interests but being among your peers and experience activities together makes it all that more memorable. Dividing family members into age groups will also give you an opportunity to stay more organized when deciding on the type of activities you want.
2. Do a quick survey of everyone's likes, dislikes, interests and their vision of what the vacation would ideally look like.
A few things to ask:
- Level of activity: Relaxing, adventurous, explorative, or a mix of all
- Type of activities: Swimming, hiking, climbing, beach stays, visiting local villages, tasting the local cuisine, scuba diving, and more.
- Type of travel: Would you rather stay in one place longer to get to know the area more or would you prefer to move around to see as many places as possible?
- Would you be comfortable to split the family to spend a few days doing different things?
- Do you want the entire vacation planned out? Would you prefer to have a few "open days" during which everyone can freely decide on what they want to do?
Although it's not an easy task to put together a holiday that will accommodate everyone's needs, it's definitely doable! This is where having a trusted travel agent comes in handy. It is important to pick an agency that not only knows your destination of choice but is willing to brainstorm with you, provide you with a few options and ideas that you might have previously not thought of. After all, how can you plan the perfect vacation without knowing the area you are traveling to like the palm of your hand?
Exotic Voyages is one of the trusted travel providers that specializes in creating custom-made travel experiences across Asia. Whether you want to spend 2 weeks or 4 months in Thailand, want to relax at the beach but also experience trekking through the wild jungle, want to visit cultural sites as well as experience the less-known and touristy spots, Exotic Voyages can accommodate it all. Essentially, your headache of putting all the wants of your loved ones into one memorable vacation will be handed off to their team of professionals, while you can sit back and think of how to pack for your adventure! Oh and not to forget, do you need advice on how to pack everyone? They can help you with that too!
Exotic Voyages has a few examples of a family vacation in Thailand and Vietnam which you can find here:
https://www.exoticvoyages.com/family-fun-in-vietnam/
https://www.exoticvoyages.com/luxury-thailand-family-trip/
The beauty of their services lies in the possibility of customization of each and every itinerary that you see on their website. In case you have specific ideas and needs, they can create a tailored trip from scratch, while providing you with their expertise on the local culture and activities you should not miss!
Exotic Voyages can be easily contacted at www.ExoticVoyages.com
We wish you safe and wonderful travels while creating memories that will last a lifetime!
Mirka Illasova Public Relations Representative, Mia Public Relations